There are many potential business to consumer (B2C) 3d printing businesses but also alot of potential business to business (B2B) 3d printing businesses as well. This is a good example of a B2B you can start from designing, printing, and selling 3d logos for small companies. Many larger companies already have a plethora of logo toys, t-shirts, frisbees, USB sticks, and so on in order to increase brand awareness.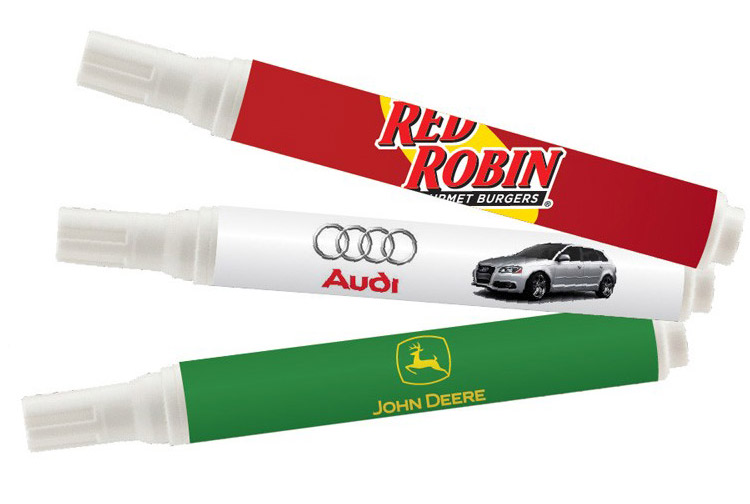 The problem is that to create these it costs a lot of money because of the scale at which these must be created. Of course, as
already mentioned
, 3d printing is a perfect solution to this problem. This means that small companies are the perfect target. They would love to increase their brand awareness but have no way to do so without you and your relatively inexpensive prices compared to traditional manufacturing.
The first step is getting in touch with target companies. You may want to start with local businesses because it will be best to show them examples in person. You can even find examples on thingiverse:
It may be best to print the logos with outside help so that you can color them or make them out of different materials. Of course it may increase the price of each 3d logo if they are made out of stainless steel for example, but this is between you and the company to negotiate. Essentially the success of this business will depend on your ability to break into target companies, talk to the people who matter, and make the sale. The technical part and the production chain are somewhat easier. You may want to start off with a rather small quantity of 3d logos so that everyone involved knows what they are getting into. Once you build a portfolio the sales process will get easier. You should suggest multiple ways in which the company can use your logos (keychains, desktop blocks, christmas ornaments, restaurant buzzers, ect.). If you have any questions, ask in the comment section!